Ecostar Enzymatic Detergent 20L(Heavy Duty)
Enzymatic Detergent is safe for use on all aluminum, zinc, nonferrous metals and other delicate materials but it is not for use as a medical device, high level disinfectant or sterilant. Product is phosphate free.
Item Code : 7105257
Product Application : Laundry Detergent
Pack size : 20kg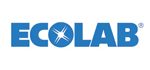 Description
Ecolab Enzymatic Detergent is suitable for the cleaning of surgical instruments and anestheticutensils.