Ecostar Laundry Destainer 6%
USE DIRECTIONS
Use 3.5-6 ml. of Eco-Star Destainer per 1 kg. of dry linen and it works very efficiently in water temperature 50-68 °C.
Item Code : 1093035
Product Application : Laundry Bleach
Pack size : 30 LT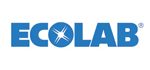 Description
A laundry chlorine bleach used for eliminating yellowish, grayish and heavy stain. Suitable to use with automatic laundry machines.